Daily Dental Care. BY THE NUMBERS.
Dental disease affects 80% of adult dogs1.
Dental disease affects up to 96% of senior dogs over 12 years of age2.
Only 14% of pets receive dental care by a vet3.
Only 2% of pet parents brush their dog's teeth4.
Why your dog's dental health matters
Dental disease is the number one health issue for dogs, affecting 80% of adult dogs and up to 96% of senior dogs1,2. That's why it's more important than ever to take an active role in your pooch's at-home dental care.  Poor oral health can negatively impact your dog's overall health. Unless you give the right combination of care.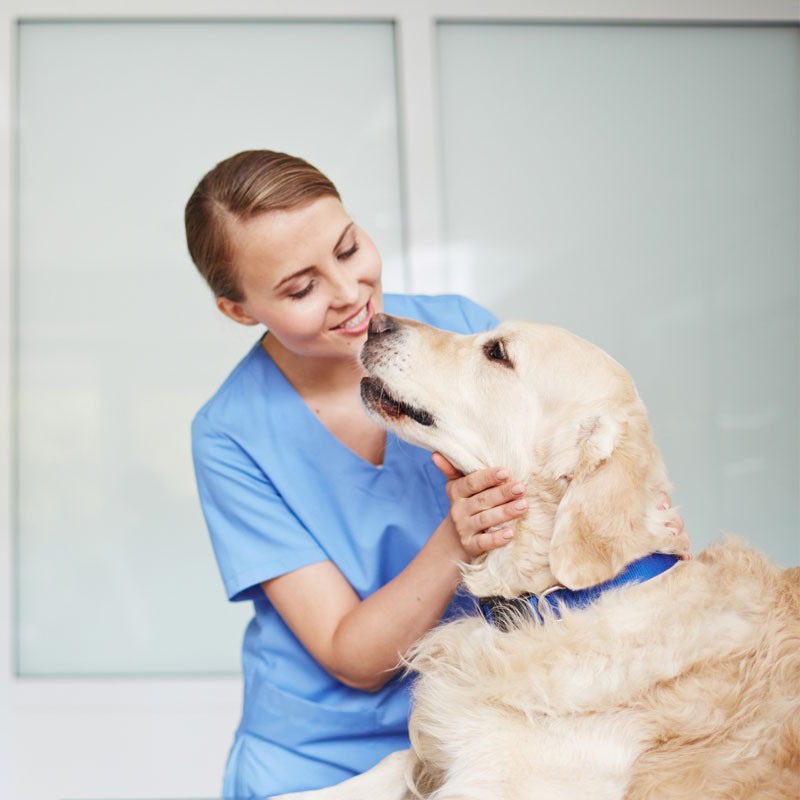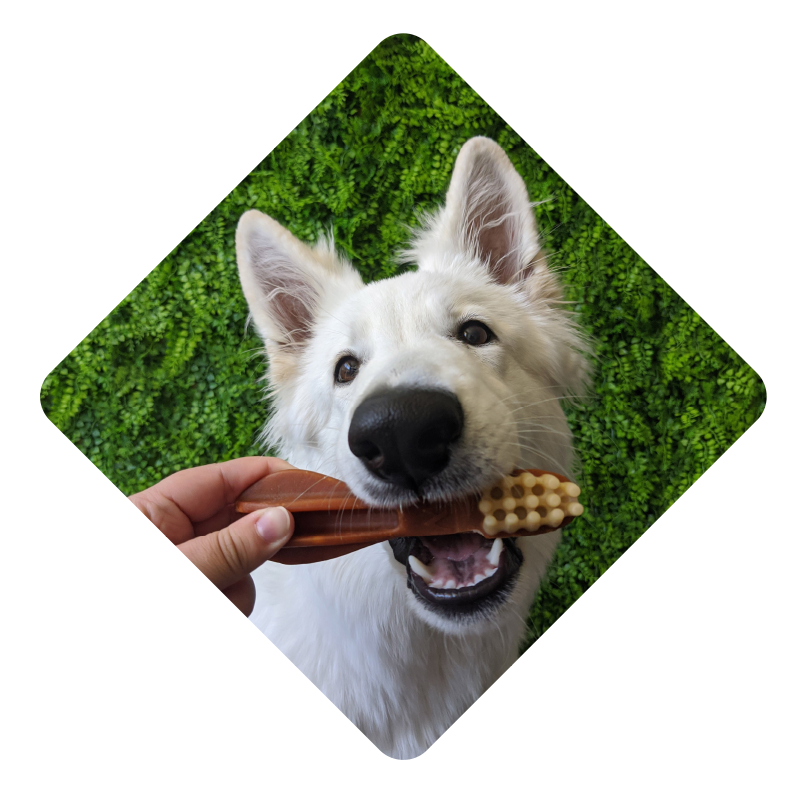 Why your dog's dental health matters
Plaque and tartar aren't your best friend's best friend. And bad doggie breath is no one's best friend. But daily brushing isn't always easy, for you or your dog. That's why we recommend a WHIMZEES® a day between yearly vet visits. Giving your dog a WHIMZEES daily dental chew is the most convenient, effective and playful way to reduce plaque, tartar and bad breath; plaque can start to build up in as little as 24 hours.5

"The importance of looking after your dog's teeth is critical not just to their oral health but to their total wellbeing. Left untreated, dental disease can cause not just tooth loss and severe pain but also systemic health issues such as heart, kidney and liver disease."

Dr. Danielle Bernal (B.VSc, MRCVS) Global Vet Nutrition Director
Sources:

Banfield State of Pet Health Report 2016
DuPont GA. Prevention of periodontal disease. Vet Clin North Am Small Anim Pract. 1998; 28(5): 1129-1145
Veterinary Pet Insurance. Brush up on your pet's oral care. http://www.petinsurance.com/healthzone/pet-articles/pet-dental-care/Brush-Up-on-Your-Pets-Oral-Care.aspx. Accessed 20/4/2017
Quest BW. Oral health benefits of a daily dental chew in dogs. J Vet Dent. 2013;30(2):84-87.
Wiggs RB & Lobprise HB 1997, Boyce EN et al 1995 8 – Fiorellini JP et al 2006; Rober M 2007; Corba NH 1986